The new Warmth album,
Vulture
, is finally done. 100 copies were pressed on cd and and come in hand-numbered, thick, LP-style full color sleeves. These were prepared by Sam Giles, the same guy who does the sleeves for The Heads. Below is a link to our website where you can stream the entire album or purchase a copy for home use:
http://www.thewarmth.com/
Here's a free, high-quality mp3 of the first song on the album. Right click (control-click for Mac users) to download the song or just click to stream:
http://www.fileden.com/files/2009/11/15 ... Wealth.mp3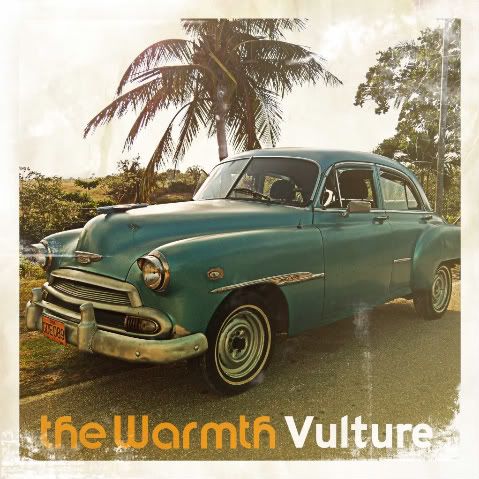 Pressed from ancient molds or, more often, forged in rotary kilns, the music of The Warmth has primarily been discovered floating just below the surface of small bodies of water and is best suited to soundtrack stories told in cave paintings. Carl Saff (interpreter) and Paul Foreman (raw materials specialist) remain steadfast as the unlikely curators of these artifacts, ensuring proper care and documentation. 2006 saw the release of the sprawling, birch bark and clay series,
Fox & Weathervane
. The motivation behind the original creation of this material has been widely speculated on, though no definitive conclusion has been reached. From 2007 through late 2009, Saff and Foreman employed a unique, controlled vocabulary and melodic nomenclature in interpreting their most recent findings, referred to simply as
Vulture
.